Travel on Q conducts exclusive small group tours all over the globe.
We can tailor-make tours for you if you have your own group and need expert advice on putting it all together.
We also represent some niche operators to promote unique and highly specialised small group tours.
Threads of Southwest India – 05 February – 20 February 2018

Escorted by Christina Sumner OAM, on what will be her sixth textile tour, this captivating journey focuses on the textile traditions and culture of Southwest India; a journey from Kochi and the backwaters of Kerala to Goa, via the great temple city of Madurai, cosmopolitan Bangalore, the silk city of Mysore and the evocative ruins of Hampi. Along the way visit embroidery and textile artisans in their workshops and homes, experience great Indian hospitality and cuisine whilst staying in wonderful accommodation. Priced from $12,645 per person, twin share.
Byroads Small Group Tours – 2017
Travel on Q is the sole booking agent for Byroads Tours. You can read all about the company on the website: www.byroads.com.au
Steve Mortimer is now the owner of Byroads Travel having been a principal guide in previous years. He has 30 years experience in the travel industry and has been instrumental in the designing and implementation of tours for other well known adventure travel companies to destinations all over the globe. He as a particular affinity with South and Latin America spending much of his free time there and we should expect to feature some unique tours to this region in 2018. Steve's mission is to give his clients a truly immersive experience in whichever country they visit, visiting out of the way places which other tours miss or don't even know about. Our tours for 2017 are to Morocco, Transoxiana and Persia. For those with plenty of time, the Transoxiana and Persia Unveiled tours can be combined. New tours to Sri Lanka and Mexico and Cuba will be released for 2018.
Moroccan Mosaic – September 14 – September 29 – 2017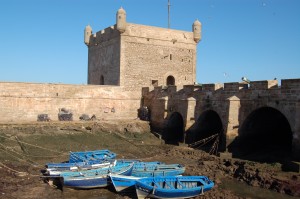 This exciting and comprehensive journey showcases the best of Morocco from the Imperial cities of Rabat, Meknes, Fez and Marrakech to the lesser known gems of Sale (hone to the Barbary pirates), Chefchaouen (the mountains in the north) and N'Kob, Tamnougalt and Tachdirt in the South.
Transoxiana – Uzbekistan and the Silk Road – October 8 – October 20 – 2017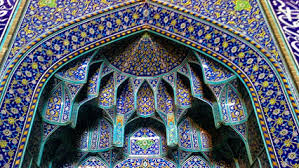 Transoxiana is a ancient name describing the region of central Asia corresponding roughly with modern day Uzbekistan, Tajikistan, southern Kyrgyzstan and south west Kazakhstan. The cities of Samarkand and Bukhara became hugely wealthy by virtue of lying along the Silk Road. What remains today are the vestiges of a once immense cultural centres of the Islamic world, rich in history architecture and artifacts to be found in the many museums. We explore these and other lesser know and more remote towns like Khiva and Nukus.
Persia Unveiled – October 23 – November 6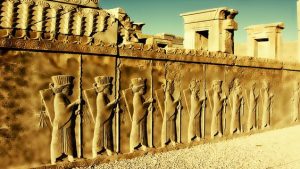 Contrary to popular opinion, Iran is now a relatively peaceful and welcoming country, its inhabitants, many of whom are well educated are eager to host foreigners once more. Highlights include the fabled city of Shiraz, known for its gardens and bazaars and Persopolis with its magnificent Apadana Staircases. Further afield are Yazd with its traditional homes with signature wind towers and Isfahan with its magnificent mosques.